By Justin Gardner | Related entries in
Law
,
The War On Terrorism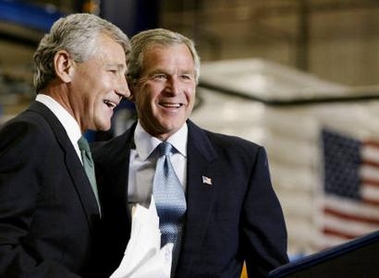 From the topic of Bush thinking he has the authority to go around the FISA laws to Rove politicizing the WOT, Chuck Hagel dismantles both in a great talk on This Week.
Here's the clip. Definitely worth a watch.
This entry was posted on Sunday, January 29th, 2006 and is filed under
Law
,
The War On Terrorism
. You can follow any responses to this entry through the
RSS 2.0
feed. You can
leave a response
, or
trackback
from your own site.