By Justin Gardner | Related entries in
Smart Things Said By Smart People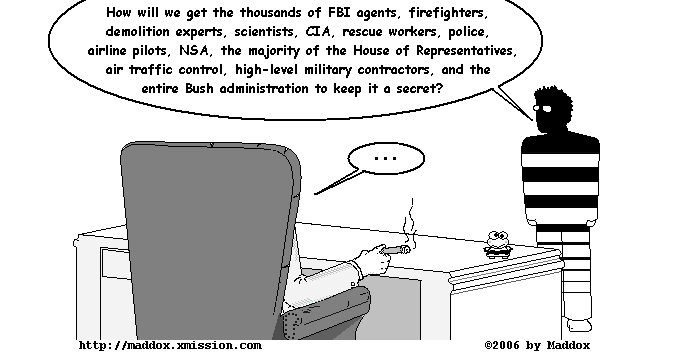 If you've never visited "The Best Page In The Universe," what can I say…you're missing out on so much.
As always, the author Maddox tears apart 9/11 conspiracy films like Loose Change with the greatest of ease.
One note, his site isn't safe for work, but really…who cares.
This entry was posted on Monday, August 7th, 2006 and is filed under
Smart Things Said By Smart People
. You can follow any responses to this entry through the
RSS 2.0
feed. You can
leave a response
, or
trackback
from your own site.